Computer Aided Design (CAD)
Roper Engineering utilizes the latest in Computer Aided Design for its civil engineering and surveying projects. We utilize AutoCAD, which allows us to interface with other design professionals like architects, structural engineers, landscape architects and contractors. Computer drawing files are emailed to professionals for fast and accurate designs. Adobe Acrobat PDF files are emailed to our clients for fast review and submittal.
Global Position System (GPS)
Roper Engineering utilizes Global Positioning Systems for many of its surveying projects. We maintain a GPS reference station at our Watsonville office with a GPS antenna on our roof. This reference station is connected to the internet allowing the correction signal to be intercepted by cellular modem on our GPS rover in the field. We belong to a network of GPS reference stations throughout the United States. This allows us to utilize other reference stations like the ones in Monterey, Gilroy, and San Jose. A field base station can be utilized when cellular coverage is not available. With the use of GPS, accurate longitude and latitude or state plane coordinates can be determined for use with aerial digital orthophotography. We have an extensive library of aerial digital orthophotos which are useful for land planning purposes.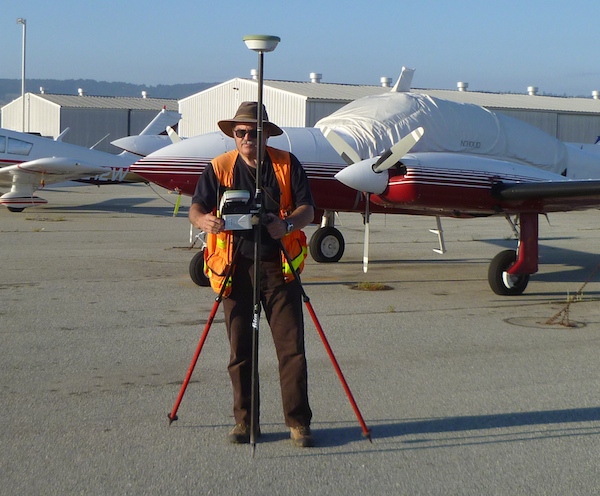 Terrestrial Position System (TPS)
Roper Engineering utilizes a Robotic Total Station for its Terrestrial Position System. This robotic total station allows for one less field crew member and faster field data acquisition. The total station has reflectorless distance measurement capabilities allowing location determination of inaccessible or hard to reach targets. Onboard data collection allows seamless integration with CAD.